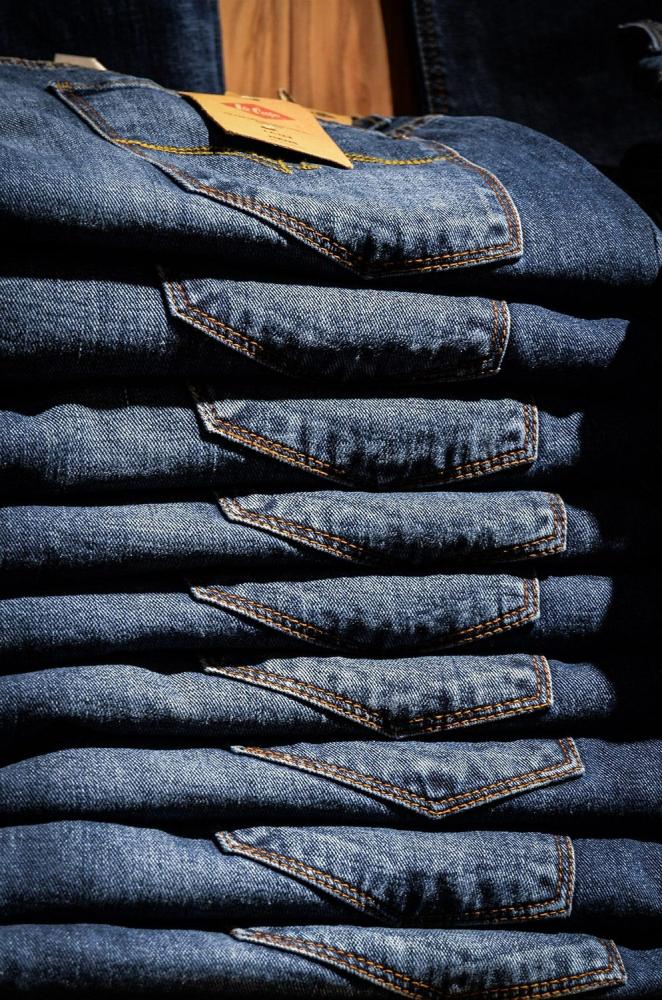 How to recognize original Armani pants? Branded clothes are something that somehow determines social status and allows us to determine the financial status of a person. Many people strive to have them, but not everyone is able to achieve it. The obstacle here is mainly quite high prices, to get around this problem, dishonest sellers who deal with the distribution of counterfeit clothes often appear on the market.
How to recognize counterfeit Armani pants and avoid buying them unwanted? Find out about it by reading the article below.
Why do people care so much about branded clothes?
Expensive, branded clothes are not only unique and of good quality, but also indicate a certain social status. Prestigious brands reflect status and are, in a way, a symbol of achieved financial success – because not everyone can afford to buy them.
It is often believed that clothes created by renowned designers are intended for people who have achieved something in life and can enjoy it. Celebrities, actors, models, singers and business people usually appear in branded clothing. It is therefore not surprising that most people would like to follow the trends set by famous people and dress like them.
The big obstacle here, however, is the aforementioned price, because the salary of most people is not enough to afford shopping in exclusive clothing stores. It is with such people in mind that the market of illegal, counterfeit branded clothes is developing.
What to do in order not to accidentally become the owner of such a counterfeit? We suggest what you need to look at the most.
What details should you pay the most attention to?
Below are a few steps that may be helpful in verifying the authenticity of Armani pants.
Checking the labels – on the main label there should be an even and clear inscription, while on the two smaller labels we should find information about the size and country of origin of the product. The important information here is the fact that once Armani clothing was produced only in Italy, and now we can meet products from Eastern Europe and Asia. As for the size of the tag itself, it is not always the same size.
Paper tag – it is not only a tag, but also a booklet containing a certificate. The texture of the paper stands out and the silver lettering "AJ | Armani Jeans. In addition, there should be a sticker with the product designation on the outside.
Certificate – an element confirming authenticity. It consists of: the book mentioned above and a beige cover. The texture of the cover should be embossed in the so-called "herringbone" pattern and the inscription "Certificato di authenticita" must be placed on its top side. Counterfeit clothes often contain typos, which result from the ignorance of the language by the person responsible for their production. An important element is also that the inscription must be convex.
Fabric label – it always has the form of a yellow rectangle with a dark border. However, the color of the border may vary depending on the collection, in older garments it will be navy blue, while in newer garments it will be black. The label should have a clear and carefully made eagle – the Armani logo. Very often, when buying counterfeit products, it happens that the logo is skewed or shows a completely different picture, not related to the brand. It is equally important to check whether the label says "ARMANI J. ®".
Product codes on tags – the product code entered on the paper tag should match the code on the sewn-in tag.
What should you pay special attention to when buying branded clothes?
If we decide to buy a product from a not necessarily proven source, which is the manufacturer's official store, then once it reaches us, it is worth taking a closer look at it. Particular attention should be paid to:
original labels, inserts and pendants,
original packaging,
and the quality of workmanship, e.g. protruding threads, uneven seam, poor quality material.
When shopping on Internet portals, you have to be extremely careful not to become an accidental victim of some scammer. You have to be especially careful when you are going to buy such clothes at an auction conducted by a private person who has no connection with the manufacturer. The prices of counterfeit clothes are usually much lower than the prices of the originals.
The most common method that customers fall for is to write in the description that it was a failed gift. Unfortunately, selling even an unsuccessful gift at a much lower price would not be profitable, so you have to be careful and do not trust such offers. If the product has all or part of the defects mentioned above, it is highly probable that it is not original.
However, it is also important to know that not all defective products are counterfeits. Sometimes products with minor defects may hit the market – then their price will actually be much lower.